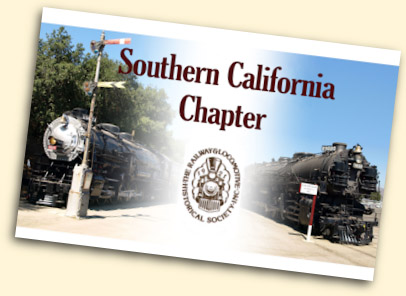 The Southern California Chapter of the Railway & Locomotive Historical Society was formed in 1953. It has a display at Fairplex, on the Los Angeles County Fairgrounds in Pomona, CA. The collection is open on the second weekend of each month, Saturday and Sunday, as well as during the LA County Fair.
To get to the collection, you need to enter the Fairplex at Gate 1 on McKinley Ave. If you tell the guard at the gate that you are visiting the collection, you shouldn't have to pay for parking on a regular weekend. The collection itself also has a small parking area, enough for about eight cars.
The collection has seven steam locomotives, one UP Centennial class diesel and three pieces of rolling stock. It has two of only four surviving US built three-cylinder locomotives, UP UP-1 #9000 and SP #5021. UP "Big Boy" #4014, one of eight surviving of this class, was still in the collection when I last visited, but has since moved to the Union Pacific shops in Chyenne, WY, for restoration.
I have been to see the collection on a number of occasions and the photos on this page are from various different visits.